The Top 10 Internet Poker Sites
If you are ready to choose an Internet poker site, this page is your best bet for finding the perfect poker site. We have ranked and reviewed our ten favorite poker sites. Click any of the links below to read reviews of the top 10 poker sites:
888 Poker - Offers casino games, poker, best bonuses and fast payouts.
Bet Online Poker - New US-friendly poker room with instant cash bonuses on deposit.
Party Poker Review - Used to be biggest site in the world prior to USA pull out.
PokerStars Review - The largest poker site in the world- biggest tourneys online.
You really cannot go wrong by picking any of the poker sites on the list above, but we highly recommend trying out Full Tilt Poker if possible. They truly are miles ahead of the competition - read the review of Full Tilt Poker to learn why.
About Our Poker Site Reviews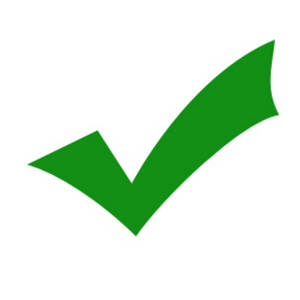 Our poker reviews aren't like most reviews you will find online. Most poker sites use a bogus ten-point rating system, where every site scores at least nine points. Poker webmasters get paid to send traffic to poker rooms, so it is in the webmaster's best interest to make all the poker rooms sound amazing.
That is not our goal. Although every site above really is a great choice, we point out the good points as well as the flaws at each poker room. Our reviews were written by real players who have played at and researched each of the poker rooms listed above to give you a truly unique and inside perspective on the poker site.
We have reviewed each poker site based on their software, player traffic, player competition, deposit/withdrawal methods, promotion value, and rewards program - basically, the things that actually matter to Internet poker players. Read on to learn more...
Other poker reviews that you may be interested in;
Poker Site Software
Our reviews first focus on each site's software, because software is the factor that separates the men from the boys in the online poker world. Some poker sites have "bulky" software that has occasional glitches and is hard to navigate. The best sites have streamlined software with easy navigation. The mark of good poker software is that you hardly realize it's there.
Poker Site Player Traffic
The next factor we evaluate is the poker site's player traffic. A poker website can have the best software in the world, but if there's no one to play with you aren't going to play at the site. A few poker sites, such as Full Tilt and PokerStars, have massive traffic that blows the other sites away.
However, we didn't take too many points away as long as the poker site had enough traffic to support mid-stakes cash games and tournaments.
Poker Site Player Competition
The third factor we evaluated is the competition at the poker site. No one wants to play against tough players if they can play against easy players, so we gave points to the poker rooms that had the easiest competition.
This category helped even things out between big and small sites, because the poker sites that offer the best bonuses and most traffic attract the sharks, while some of the smaller sites that offer side-by-side casino or sports betting tend to attract the weaker players.
Poker Deposit/Withdrawal Methods
The fourth category in our poker site reviews is an evaluation of each poker room's deposit /withdrawal methods, fees, and time frames. Poker sites that featured various deposit /withdrawal options with low fees and short processing delays won points here, while sites with limited banking options, high fees, or long processing delays lost points. If you have a PayPal account, you can check out these PayPal poker rooms for non USA / Canadian players.
Poker Website Promotions
All of the poker sites above offer sign up and reload bonuses to their real money players. "Sign up bonuses" are cash bonuses that players receive when they make their first deposit. Then, the players can wager their deposit money to "clear" the bonus money, which they can then wager or withdraw.
We gave good scores to sites that had easy clearing requirements, because nothing is worse than having your bonus money locked up for weeks and weeks while you grind away.
Internet Poker Rewards Programs
Some poker sites (like PokerStars and Full Tilt) have recently developed lucrative rewards programs that provide players with cash-back, exclusive tournament entries, and real life prizes such as cars, TVs, and poker chips.
Sites that offered tangible rewards like cash-back and real life prizes received good scores here, while sites that only offered freeroll entries and the like received poor scores.
More Poker Site Reviews:
Besides our top ten list above, we have also reviewed these poker sites:
Further Reading:
Here are a few other poker websites that offer honest poker reviews:
PokerSite.org - Has thorough reviews of over twenty online poker sites.
HoldemReview.com - Good selection of online poker reviews from a real player.
PokerWebsites.net - Reviews poker websites, including online poker rooms as well as online poker portals and video websites.