Internet Poker Legality in Canada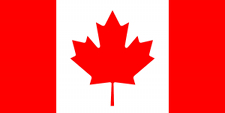 Canadians enjoy a wide variety of international online poker rooms that not only welcome, but also cater to Canadian players. These sites offer Canadian currency and bank transactions as well as specific support services for Canadian players. However, the question of whether or not online poker is legal in Canada is a matter of some grey area. This article will discuss the current legislation and issues for legal online poker in Canada, but does not constitute express legal counsel. For particular legal advice regarding playing online poker in Canada, readers should contact a licensed Canadian attorney.
Federal and Provincial Laws
Currently, the Canadian federal government has not passed any national laws officially banning or legalizing online poker or online gambling. Partially owing to the desire to have the provinces retain sufficient local authority to regulate matters within their own territories, the national government has chosen to leave this legislation to provincial governments within Canada. Both land-based and internet based poker rooms may be established by provincial governments, but must be regulated and maintained by the provinces. Thus, very few have chosen to set up land-based casinos. There are currently no provincially approved or licensed Canadian online poker rooms. This leaves the official status of online poker as illegal within Canada as no provinces have established regulated sites.
Concurrent with this state of affairs, the federal codes do allow betting by telephone. Some online gambling advocates call internet games a simple extension of this telephone betting provision. However, two sections of the federal laws address betting limitations, 202 and 206. These two sections do prohibit betting on games of chance or one's own competitions as gambling. However, as poker is viewed as a game of both chance and skill by lawmakers in Canada and thus has remained outside the jurisdiction of either of these sections. As of this point, no further legislation or amendments to these sections have been issued by the Canadian government.
As with many countries who issue some restrictions or prohibitions against online poker or online gambling, the federal and provincial governments offer their position as being for the best interest of the public. Illicit practices, fraud and exposure or exploitation of underage people to the world of online gaming are the main concerns. The Canadian government, as others, has questions regarding the best practices related to online gaming and thus far has tried to remain a step back from legalizing or prohibiting the activities fully until more clear decisions can be made for the overall public interest.
Kahnawake Gaming Commission
Physically located within Canada, in QuÈbec Province, the Kahnawake Mohawk Territory runs the Kahnawake Gaming Commission as a regulatory body of Internet poker and gambling sites within and from the Mohawk tribes in Canada and North America. Similar to the U.S., Canadian First Nations' people have some different legal spaces in which to operate than other general bodies in the country. With their sovereign governing power affirmed by a QuÈbec Superior Court decision, Kahnawake Mohawk leaders are granted exclusive governing authority over their territory near MontrÈal. As such, and seeing the advantages of participating in the internet gaming world, the Kahnawake Gaming Commission has established more than a decade-long process of licensing and hosting online poker and online casino sites for operators from all over the world.
The standards for licensing and approval by the Kahnawake Gaming Commission are strict and include suitability assessments and adherence to policies regarding prevention of underage play. Operators must apply for a Client Provider Authorisation (CPA) as a primary internet gaming site hosted within the Kahnawake web host. Secondary Client Provider Authorisations are a second form of license that may be issued if a land-based operator in another location wishes to add an online site through Kahnawake's jurisdiction. The land-based site must also be acknowledged by the Commission as compliant with their regulations. Appropriate application fees for each CPA or Secondary CPA and personnel licenses can range from $25,000 to $50,000 per application.
The Commission also maintains "Certificates of Good Standing" for its licensed sites, and as of April 2010 is requiring all sites to display the official Kahnawake Gaming Commission logo as a demonstration of the sites' good standing and approval under the Commission. The Commission maintains regulatory relationships with eCOGRA, Gaming Associates, iTech Labs and Technical Systems Testing as agents to ensure the fair gaming software and random number generation (RNG) of games run on Kahnawake approved sites. As a well-established and respected licensing body within the Canadian borders, the Kahnawake Gaming Commission functions as a form of Provincial government allowing and regulating online poker and casino operations.
The Space Between Laws
With these two extremes in Canadian laws regarding online poker or other forms of online gambling, Canadian players have still found many ways to grow their numbers and their winnings via online poker play. Within current Canadian law there is no prohibition against Canadian nationals using other locations' online poker rooms for internet gaming. Therefore, the particularly "grey area" about legal online poker for real money falls here. Canadian players are legally allowed to play real money poker at European or other Internationally based online poker rooms. The federal and provincial governments are not making any attempts to regulate or limit this activity for Canadian players. Thus, where there is a legally established online poker room, such as sites based in the UK or granted licenses by the Kahnawake Gaming Commission, Canadian poker fans are invited and welcome to play in either real money games or play money games.
Within the parameters of this discussion, it should be noted that Canadians desiring to play online poker for play money are legally allowed to do this at any time, with no restrictions. The major concerns of the laws are directed toward real money gaming sites, which could entice players to spend unfavorable sums of money or create opportunities for vulnerable populations to be exposed to the "temptation" to engage in real money gambling.
The provincial governing authority of Canada grants licensing bodies like the Kahnawake Gaming Commission the jurisdiction to establish legal, regulatory controls for online poker and online gambling. Other provinces have not taken up the opportunity or practice to legalize and license online poker within their localities, so it remains technically illegal to play poker online in Canada. However, Canadians are legally welcome to engage in the regulated and licensed online poker games of other countries online poker sites. For now, this seems to satisfy the Canadian poker needs as many Canadians engage in legal online poker this way. In the future, Canada may consider further clarifying legislation.
Of course, for a more precise and confident answer, please talk to a lawyer. To move on to the next portion of our Beginner's Guide, click the link below.
Next Article » "Is Internet Poker Safe, Fair, and Random?"